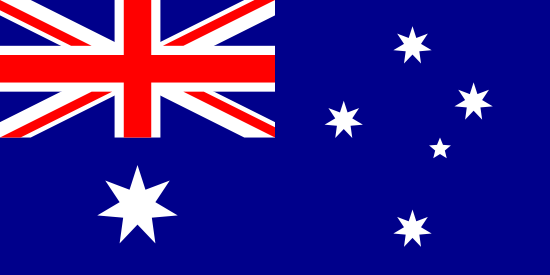 Travel Vaccines and Advice for Australia
Australia is a country of lush wildlife and large, modern cities. It offers unique opportunities for travelers all across the globe. Australia's size and endless opportunities make it a popular tourist destination.
If you love nature, want an adventure or if you're looking to relax in a beautiful city, Australia is a destination that can meet any of your vacation needs.
Do I Need Vaccines for Australia?
Yes, some vaccines are recommended or required for Australia. The CDC and WHO recommend the following vaccinations for Australia: hepatitis A, hepatitis B, yellow fever, Japanese encephalitis, rabies, meningitis, polio, measles, mumps and rubella (MMR), Tdap (tetanus, diphtheria and pertussis), chickenpox, shingles, pneumonia and influenza.
COVID-19 vaccination is recommended for travel to all regions, both foreign and domestic. Check with your local Passport Health clinic if immunization is offered in your area.
See the bullets below to learn more about some of these key immunizations:
See the tables below for more information:
Recommended Travel Vaccinations for Australia

VACCINE
HOW DISEASE SPREADS
DETAILS

COVID-19
Airborne & Direct Contact
Recommended for all unvaccinated individuals who qualify for vaccination
Hepatitis A
Food & Water
Recommended for most travelers
Hepatitis B
Blood & Body Fluids
Accelerated schedule available
Yellow Fever
Mosquito
Required if traveling from a country with risk of yellow fever transmission. Excludes the Galapagos in Ecuador and Misiones in Argentina.
Japanese Encephalitis
Mosquito
Recommended depending on itinerary and activities. Recommended for short- and extended-stay travelers, recurrent travelers and travel to rural areas. Present in Outer Torres Strait Islands. All human cases reported from February to April.
Rabies
Saliva of Infected Animals
Vaccine recommended for long-term travelers and those who may come in contact with animals.
Routine Vaccinations for Australia

VACCINE
HOW DISEASE SPREADS
DETAILS

Measles Mumps Rubella (MMR)
Various Vectors
Given to anyone unvaccinated and/or born after 1957. One time adult booster recommended.
TDAP (Tetanus, Diphtheria & Pertussis)
Wounds & Airborne
Only one adult booster of pertussis required.
Chickenpox
Direct Contact & Airborne
Given to those unvaccinated that did not have chickenpox.
Shingles
Direct Contact
Vaccine can still be given if you have had shingles.
Pneumonia
Airborne
Two vaccines given seperately. All 65+ or immunocompromised should receive both.
Influenza
Airborne
Vaccine components change annually.
Meningitis
Airborne & Direct Contact
Given to anyone unvaccinated or at an increased risk, especially students.
Polio
Food & Water
Considered a routine vaccination for most travel itineraries. Single adult booster recommended.
Generally a routine immunization, hepatitis B vaccination may be recommended if you have not previously received it before traveling to Australia.
While yellow fever is not present in Australia, proof of yellow fever vaccination may be required if arriving from a country where yellow fever is present.
Dengue occurs seasonally in northern Queensland. Be sure to take extra precautions from January to April.
There is a risk of contracting Japanese encephalitis in Australia. The infection is mosquito-borne, meaning all it takes is one bite to become infected. The infection is most common in rural areas.
Visit our vaccinations page to learn more. Travel safely with Passport Health and schedule your appointment today by calling or book online now.
Customer Reviews
Passport Health – Travel Vaccines for Australia

Overall rating: 5 stars – 7 reviews

"

Excellent Advisors

"

"I had very little knowledge about the immunizations needed to travel to Australia and the surrounding area, and the nurses that assisted me were VERY knowledgeable and helpful. The travel information guide they provided was extremely informative, and they were very friendly while providing the information I needed for my upcoming travels."

"

Passport Health

"

"There was no wait for my appointment. The nurse was professional and answered all of my questions. I will be going back for an upcoming trip to Australia."

"

Great service by Stephanie

"

"Arrived at 1 left at 2 and had 6 shots and great explanation of every shot and detailed explanation of the diseases. I had immediate service and much of the time was spent getting a perfect list of everything needed from my employer, so that my employer would pay for every shot. The nurse made sure I received the TDAP instead of just tetus because whooping cough is present in part of Australia and Asia I will be living. Thank you Passport Health!"

"

Incredible

"

"I have been using Passport Health for the past 5 years of international travel, but this past experience has been the best ever. The nurse was incredible in giving me the shots I needed, but also the information that was so helpful in preparing me for our trip to Australia, and later this Summer to India and Nepal. I can strongly recommend using Passport Health. I look forward to using their passport service for my next trip."

"

Great Experience!

"

"My company is sending me to Australia on business. I went to Passport Health for my required shots needed for this travel and the nurse was most helpful in explaining to me what I needed to receive and also some things to be aware of while dining out. Very help, clean office area and wonderful service received at Orlando location!"

"

Compassion International Passport Health

"

"Staff is very knowledgeable; reviewed everything we should know about traveling to Australia; gave us detailed booklet to take home & read; gave us shots we needed; made follow-up appt. for my husband; great clinic!"

"

Very Helpful

"

"The nurse was helpful in preparing me to have a healthy trip to Australia. Much appreciated."

Should I Have a Passport or Visa for Australia?

Americans planning to go to Australia will need a valid U.S. passport and a visa (or ETA) to enter the country. Many U.S. passport holders choose to get an Electronic Travel Authority (ETA), which is a label-free, electronic visa.

An ETA holder can travel to Australia as many times as they wish within 12 months of the ETA's issue date. The longest length of each stay is three months.

Sources: Embassy of Australia and U.S. State Department

For more information, see our Australia visa page. Or contact a Passport Health Passport and Visa specialist by calling 1-844-366-8472 or by filling out our online form.

What Is The Climate Like In Australia?

The climate in Australia varies by region. It can range from hot and dry in the center of the continent, to cooler, more temperate weather in the south. Precipitation is sparse throughout the country.

Sydney – This popular tourist destination has a warmer, drier climate. The summers can be quite brutal on some days, with temperatures reaching the high-90's. Average summer temperatures are in the high-70's and winters in the low-60's. At the end of autumn and in the winter, Sydney often experiences high levels of rainfall. The area's average yearly rainfall is about 48 in.
Melbourne – The second largest city in Australia, Melbourne experiences a variety of different weather patterns. Temperatures in the summer have grown warmer, with the hottest day on record at a scorching 115 degrees. Winters in Melbourne are wet and chilly. But, while the region experience frost and fog, there is rarely snowfall. Winter temperatures are generally in the high-50's.
Perth – While summers in this city are dry, there are frequent downpours and thunderstorms in winter months. On average in the summer, temperatures are about in the 70's. The winter months range do vary, but say in the 50's. The average annual rainfall in Perth is about 34 in, and is mostly spread through the winter.

How Safe Is Australia?

One of biggest security and safety concerns in Australia centers on terrorism. The U.S. Department of State reports that international and domestic terrorists and terror organizations have targeted Australia in the past.

The nation does have a terrorist alert system in place which is accessible through the Australian National Security website. The system assesses the likelihood of an act of terror occurring in the country. The threat level is on a scale from "not expected," all the way up to "certain." If you are planning to visit Australia, you can monitor the terrorist alert system on their website or by calling the Australian National Security Hotline at 61-1-800-123-400.

U.S. citizens are not usually targets of criminal activity in Australia. But, robberies, theft and assaults are still common in many of the larger cities.

In popular tourist areas, foreigners are at risk of having purses snatched, pickpocketing and petty theft. Travelers should also exercise caution when visiting clubs or bars, as bar brawls and fights are fairly common.

If you are not observant or cautious, there is also a risk of having your drink spiked. Always watch your drink and be careful of your surroundings.

Touring the Australian Outback

Avoid an Embarrassing Stop

Australia is revered for ample animal life and abundant nature throughout the country. Many tourists find themselves in Australia to see the diverse wildlife or by hiking through the untouched brush. If you are a nature lover, this is the destination for you.

Before running out into untamed, wild lands, travelers should take the necessary steps to ensure their safety. If you are planning to embark on a tour, make sure you do all your research before jumping behind the wheel of a truck. Consider using a reputable tour service that will take you out themselves.

If you do want to drive on your own, remember that the paths you will take are filled with animals. Some of them may even be dangerous. Creatures such as emus often run alongside the cars and swerve at the last minute. Kangaroos are unpredictable and can jump right in front of your vehicle.

Driving at night is also not advised, as most accidents occur at this time as it is harder to see.

You should never feed or interact with the animals, as they are wild and can be provoked.

Hiking Tips While in Australia

If you are planning to hike through the wilderness, be careful. Do not interact with any animals. Spider and snake bites can happen, and if they do, seek immediate medical attention. Wearing the protective footwear is the best form of protection.

Make sure you have a hat, sunscreen, insect repellant, maps and plenty of water. On hot summer days when the sun is burning and intense, avoid going on a walk. Make sure you know about the trails you plan to hike, as some are more difficult than others. If a walk is more challenging, consider going with a guide and never embark on a hike that is far beyond your ability. Always follow your map and the signs, and stay clear of cliff edges and anything beyond safety barriers.

There is limited cell service in the outback and other parts of the wilderness. Whether you are going on a tour and taking on a new hiking trail, always make sure someone knows where you will be. It may be difficult to call anyone in case of an emergency, so someone should always be aware of your location.

What Should I Pack for Australia?

With its wide range of options, preparing for a trip to Australia or the outback can require some extra packing. Consider including these items in your luggage:

Insect Repellant – Australia has an abundant wildlife population, and that includes many types of insects. Certain mosquitoes may also spread the Japanese encephalitis virus. Packing a repellent with at least 20%-30% DEET will help ward off any potential pests. Pack neutral-colored and loose-fitting clothing that cover your arms and legs for extra protection.
Tweezers – If you will be out in the wilderness in Australia, you may be at risk for tick bites. Having a pair of tweezers on hand allows you to remove any ticks from your skin. If you are bitten, you should still seek medical attention. But, having tweezers gives you the chance to remove these pests as soon as you find them.
Plug Adapter and Voltage Converter – In the U.S., the electricity is about 120 volts. In Australia, electricity is at 240 volts. If you're bringing your phone or any other electronics, you'll need a plug adapter and converter.
Sunscreen – The Australian sun can burn easily. Be sure to pack plenty of sunscreen to protect yourself from sunburn and to avoid skin damage. To maximize your protection, make sure all your sunblock has at least 30 SPF.
Sunglasses and Hat – The heat in Australia is often harsh. Bring a wide-brimmed hat if you are planning to spend a lot of time outside. You should also pack sunglasses to shield your eyes from the bright sunlight.

United States Embassy in Australia

All Americans visiting Australia should register with the U.S. Embassy in Canberra. There are also U.S. Consulate locations in Sydney, Melbourne and Perth. Registering will inform offices of your travel plans and will allow them to reach out in the case of an emergency or evacuation. You can register online, through the Smart Traveler Enrollment Program (STEP).

U.S. Embassy Canberra
Moonah Place
Yarralumla, ACT 2600
Australia
Telephone: +(61) (2) 6214-5600
Emergency After-Hours Telephone: +(61) (2) 411-424-608
Fax: +(61) (2) 6214-5970

Visit the U.S. Embassy website before your departure to confirm correct information and for the most recent updates.

Stay safe abroad with Passport Health. Call or book online now and start traveling safely today!

On This Page:
Do I Need Vaccines For Australia?
Should I Have a Passport or Visa for Australia?
What Is The Climate Like In Australia?
How Safe is Australia?
Touring the Australian Outback
Hiking Tips While in Australia
What Should I Pack for Australia?
United States Embassy in Australia